Midnight Swirl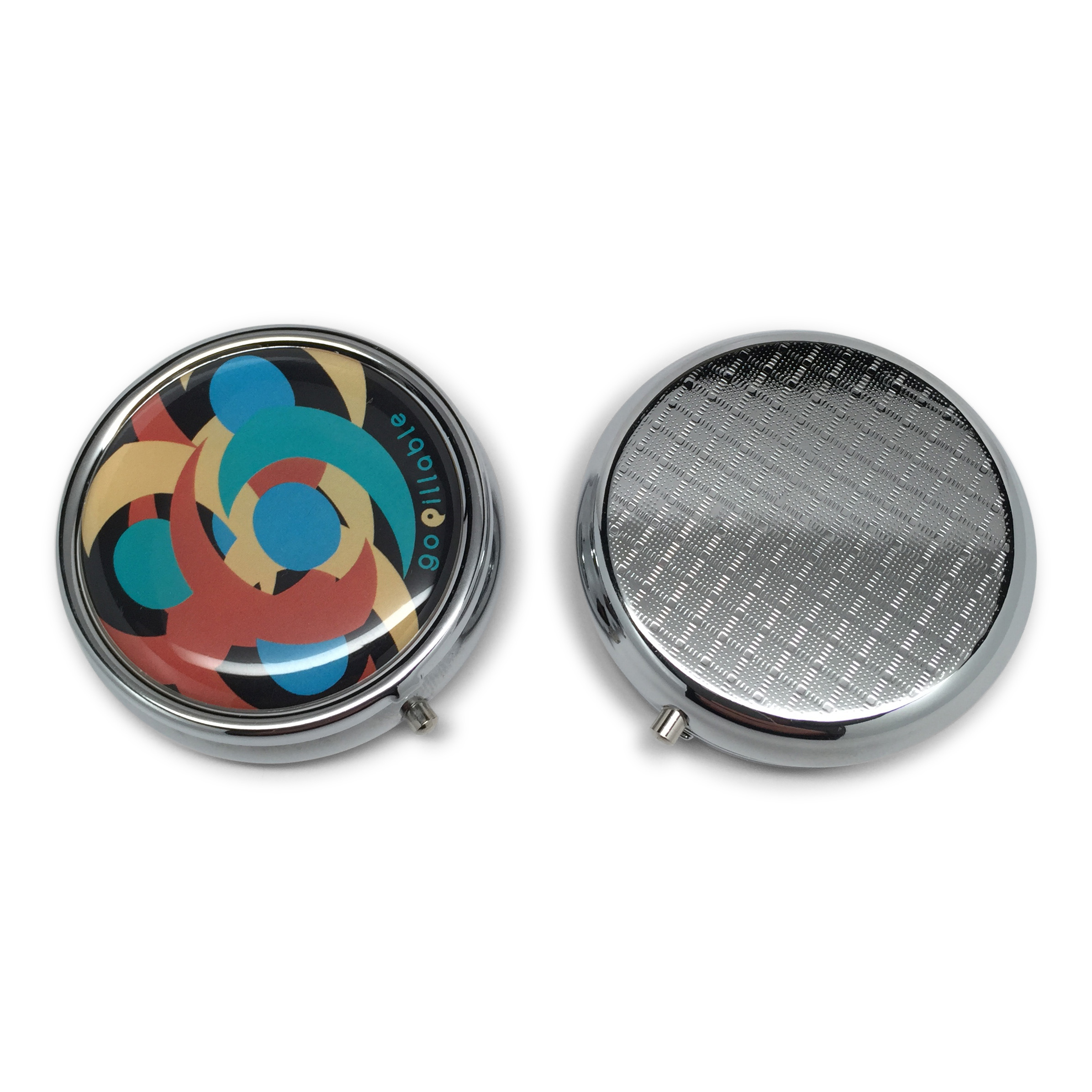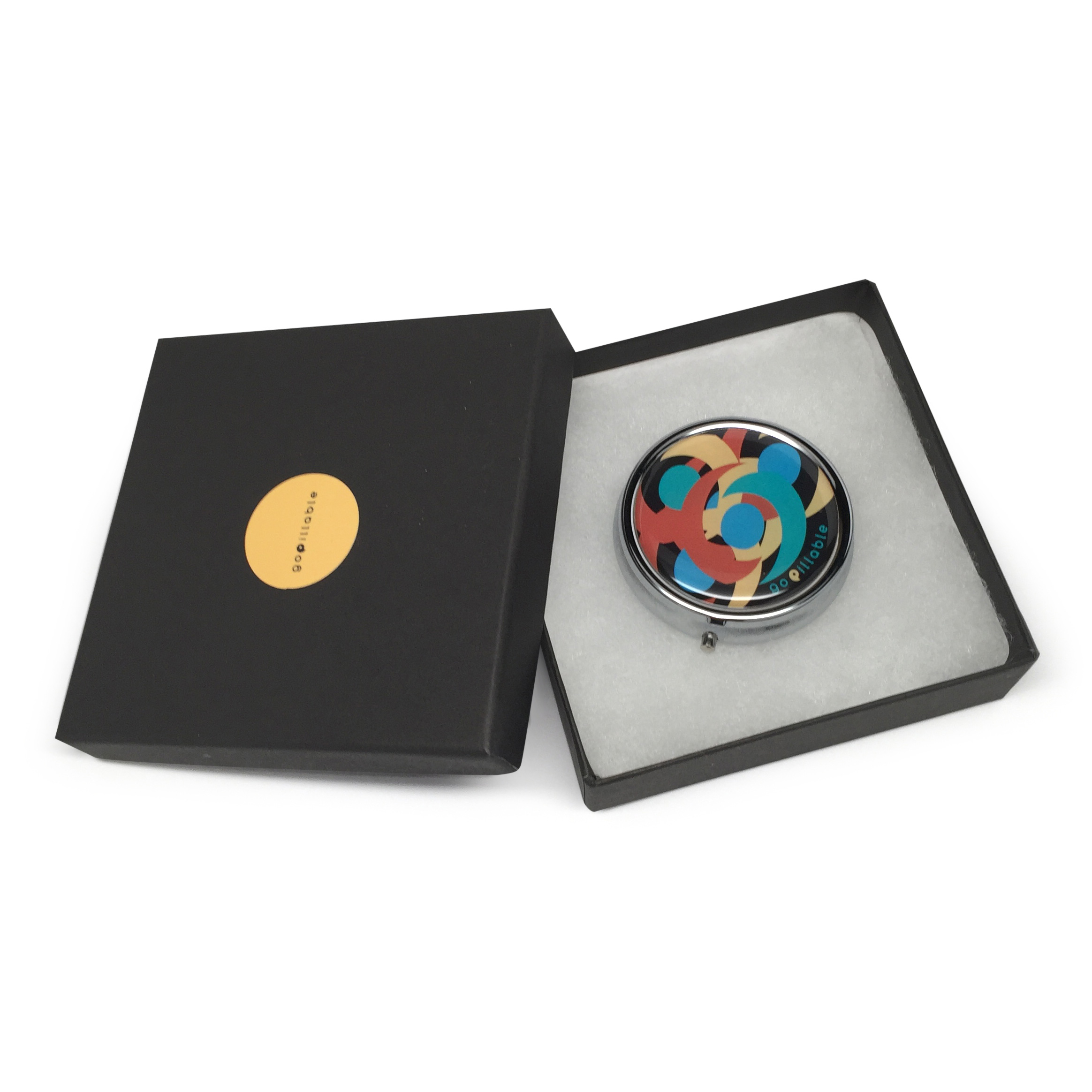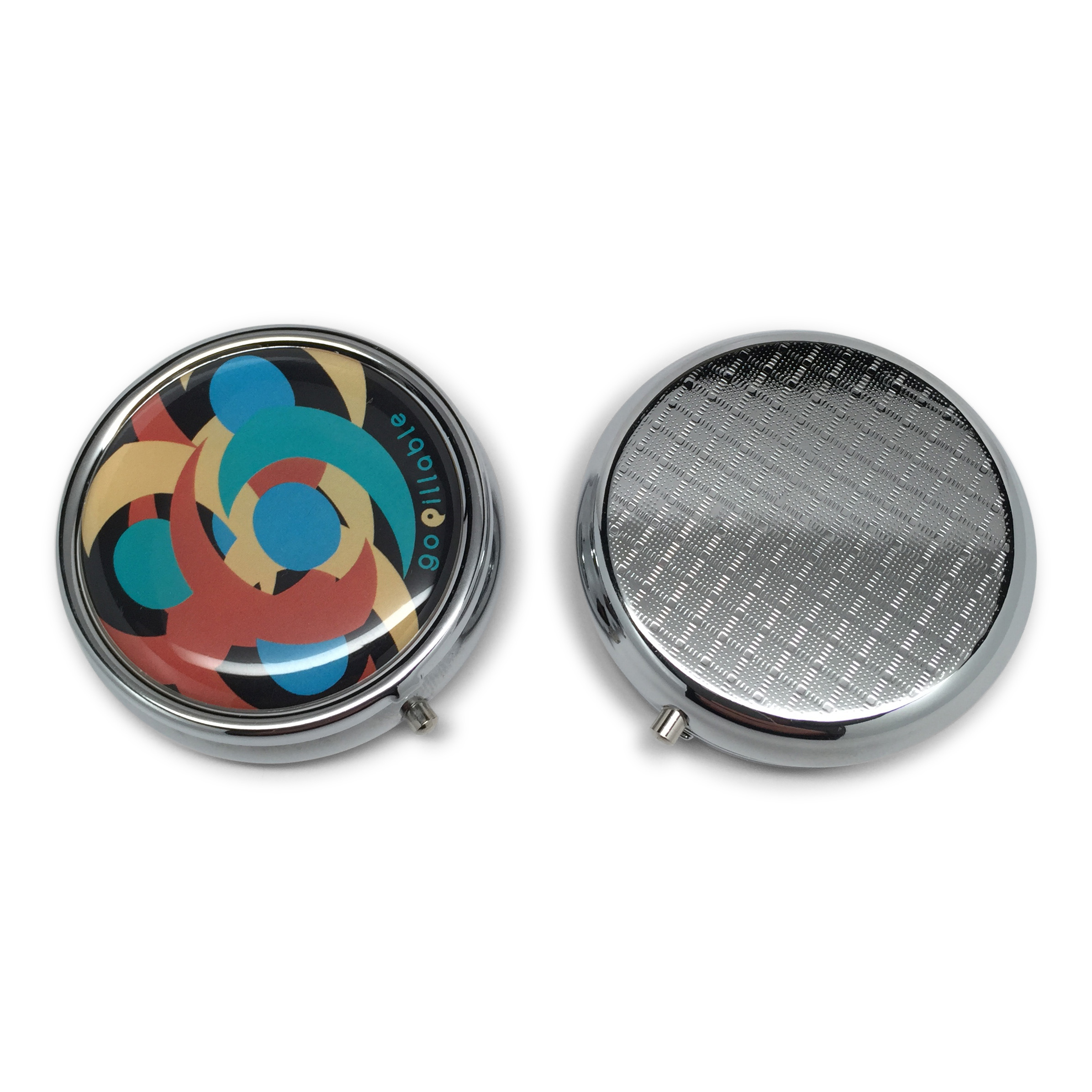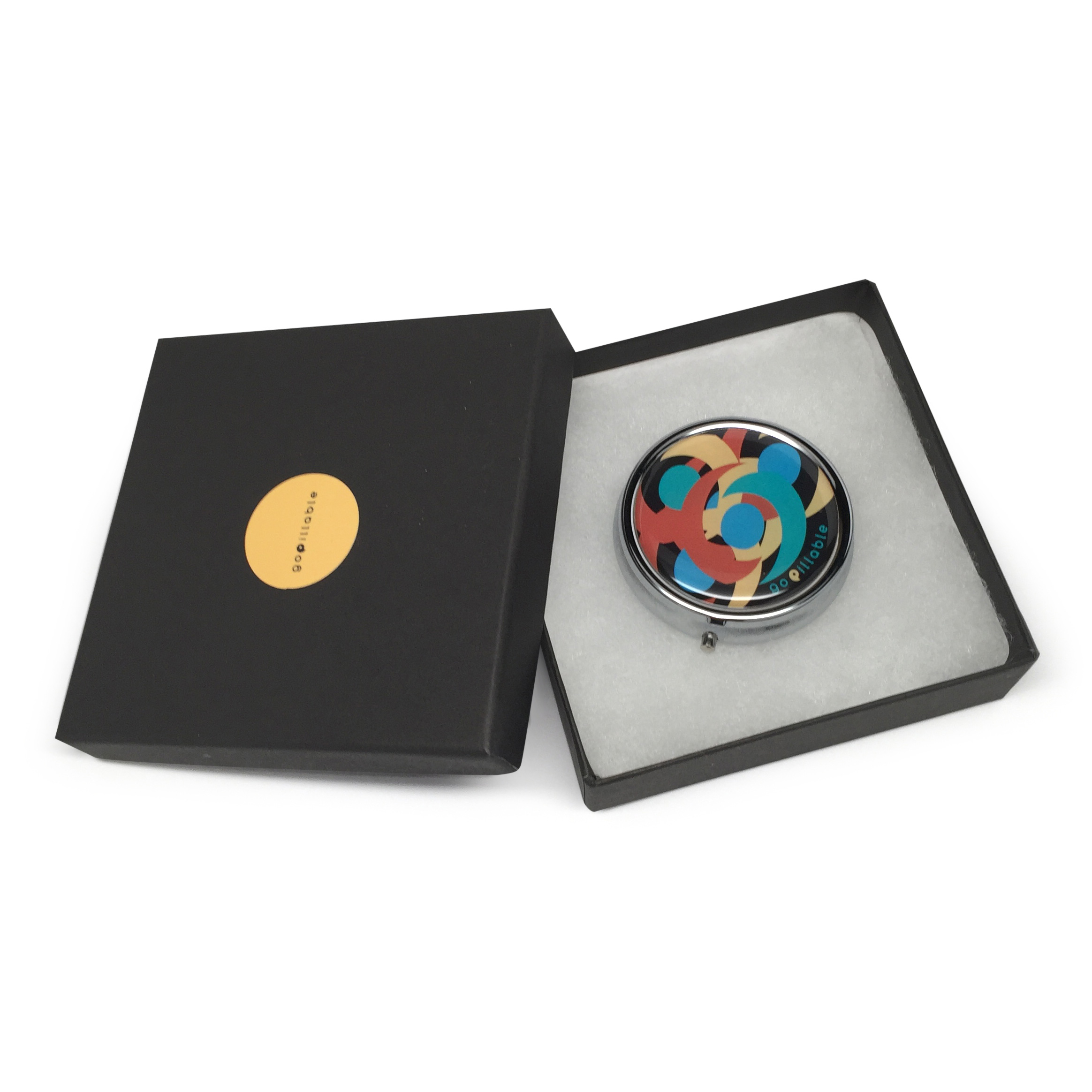 Midnight Swirl
PUSH BUTTON OPEN - lightweight, easy access to medication, high gloss decorative black, yellow, red and blue top with silver lid, sturdy construction, 3 internal dividers keeps your pills organized. SEE DESCRIPTION FOR PILL CAPACITY EXAMPLES.
MEASUREMENTS - 2" diameter x 5/8" H shipped in gift ready black box (see picture).
ROUND, METAL PILLCASE - decorative, designer, cute pill box container with decorative design colored lid, perfect for discrete daily carry with raised pattern on back.
POCKET, PURSE, TRAVEL - small size pillbox for your pocket, purse or travel bag, for daily medication.
LIFETIME PRODUCT REPLACEMENT WARRANTY - full pill case replacement if anything breaks for as long as you own it.
Pocket, purse or travel pill box is perfect for daily use. gopillable's classic round pill case in chrome with a sleek black, yellow, red, and blue design provides an easy opening, push button lid with generous space in 3 compartments for daily medications. Slim profile is deep enough for pills without being bulky. Pill case is discrete, classy and fashionable. The pill box is not air or water tight, but does close completely. While the outside is metal for durability, the inside compartment is plastic for pill storage. Pill box case can accommodate large or small daily pills depending on your needs.
For example, each of the 3 compartments can comfortably carry:
* 16 anti-diarrheal caplets
* 4 Advil 200 mg tablets
* 12 Benadryl Allergy Ultratabs
* 6 Lactaid Caplets
* 3 Tylenol ES 500mg Caplets
* 8 Gas-X ES Softgels
* 1 Aleve Gelcap.
UPC: 637459873475
ASIN: B016X1QJHM
MPN: GP1005-MS